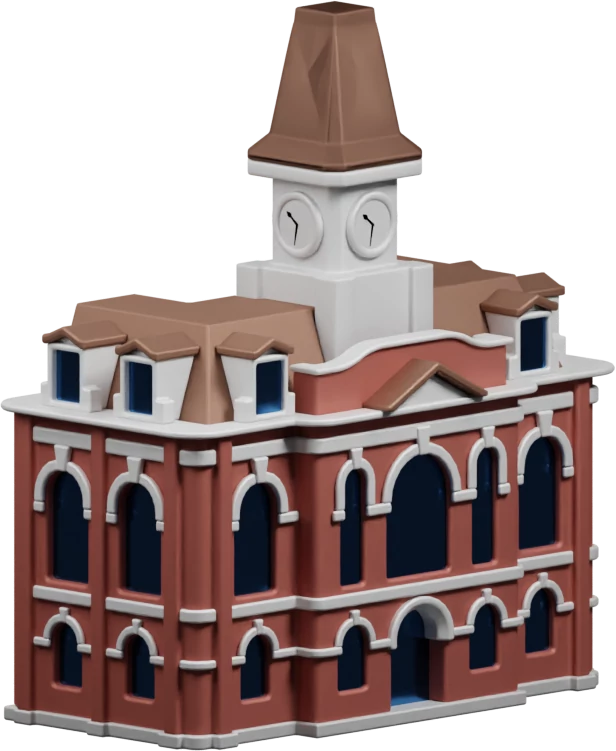 How to vote in the Victoria election
How to vote in the Victoria election
We'll walk you through the who, how, what, and when, and help you make a plan to vote.
Your notes and box-ticking stay on your device.
Change municipality?
Are you registered to vote?
If you're not already registered, you can still register at the polls.
Mayor
The Mayor leads Council, and is the head of municipal government.
They direct municipal officers on behalf of Council, represent Council at ceremonies and in meetings with other organisations, and chair Council meetings as a voting member.
Council
City Council represents the short- and long-term interests of the community. Council votes on bylaws and resolutions on subjects such as:
Zoning and building permits (what can be built where)
Budgets (how the municipal government spends money it collects)
Regulatory matters
Municipal services, like the fire department or trash collection
Property taxes and other fees
You elect 8 councillors.
Greater Victoria School Board
The Greater Victoria School Board makes decisions to do with schools, like where resources will be spent, creating new programmes, and school policies. You elect 9 school board trustees.
Who are you voting for?
We'll help you decide with 3 easy steps!
When and where will you vote?
Help spread a little democracy! Do one of the following:
Why we're asking you to spread the word
If we want to keep our democracy, we have to use it, even when what we're voting on is (seemingly) really small and local. Municipal elections have a pitifully low turnout... But you — and the people you know — can change that!
How
When
Where
What to bring
2 pieces of ID, proving who you are and where you live:
At least 1 piece should have your residential address
At least 1 piece should have your signature
If neither piece of ID has your address, you may make a solemn declaration instead.
If you are a registered voter, at least one document to prove your identify must include your signature.
Be on the safe side: Bring extra ID if you can.
Examples of acceptable ID
BC Driver's Licence
BC Identification Card
Photo BC Services Card
Certificate of Indian Status as issued by the Government of Canada
Non-photo BC Services Card
Student card issued by a post-secondary institution
Owner's Certificate of Insurance and Vehicle Licence issued by ICBC
BC CareCard or BC Gold CareCard
Ministry of Social Development and Economic Security Request for Continued Assistance Form SDES8
Social Insurance Card
Confirmation of Social Insurance Number letter issued by the Government of Canada
Canadian Citizenship Card
City of Victoria Property Tax Notice
Statement of Employment Insurance Benefits
BC Government cheque
Income Tax Assessment Notice
Canadian Forces Identification
Old Age Security Identification Card
Canadian Passport
Birth Certificate
Credit card or debit card or statement
Utility bill issued for the supply of electricity, natural gas, water, telephone services or coaxial cable services
A completed and signed Solemn Declaration that is witnessed and signed by a Commissioner of Affidavits in Form 12-16
Your pick for Victoria Mayor
Marianne Alto
Stephen Andrew
Lyall Atkinson
Rafael Fuentes
Rod Graham
David Johnston
Brendan Marshall
Michelle J Wiboltt
Your picks for Victoria Council
Dave Thompson
Matt Dell
Jeremy Caradonna
Jordan Quitzau
Krista Loughton
Janice Williams
Stephen Hammond
Marg Gardiner
Julia Alvarez
Vancouver Island Voter's Association
Gary Beyer
Tom Braybrook
Michael Cameron
Christopher Mark Coleman
Rob Duncan
Jalal Elarid
Riga Godron
Christopher Hanna
James Harasymow
Ben Isitt
Sandy Janzen
Vancouver Island Voter's Association
Jason Jones
Vancouver Island Voter's Association
Muller Kalala
Vancouver Island Voter's Association
Susan Kim
Anna King
Brian Klassen
Jeremy Maddock
Vancouver Island Voter's Association
Janice Nightingale
Steve Orcherton
Emmanuel Parenteau
Vancouver Island Voter's Association
Derek Pinto
Khadoni Pitt Chambers
William Scott
Brad Sifert
Vancouver Island Voter's Association
Susan Simmons
Tom Sinclair
Shea Smith
Tony Yacowar
Your picks for Greater Victoria School Board
Salvetina Agba
Vancouver Island Voter's Association
Natalie Baillaut
Cindy Bedi Ralph
Esther Callo
Angela Carmichael
Sacha Christensen
Matthew Cook
Mavis David
Nicole Duncan
Jennifer Foster
Derek Gagnon
Daphna Gelbart
Leslie-Anne Goodall
Vancouver Island Voter's Association
Karin Kwan
J. Charles Lamb
Piers MacDonald
Emily Mahbobi
Diane McNally
Kyle McStravick
Janice Novotill
Vancouver Island Voter's Association
Rob Paynter
Roberta Solvey
Vancouver Island Voter's Association
Tyson Strandlund
Jordan Watters
Ann Whiteaker
Michelle Wiboltt
Oliver Wu
Vancouver Island Voter's Association
Ali Zahra
Sasha Zhang
Vancouver Island Voter's Association
Judith Zulu
Keep a copy of your plan
Print your plan
Get a reminder text
Update your reminder text
Your reminder text is scheduled. Would you like to update it?

Your reminder is all set up!
VoteMate is made by one person
My name's Laef Kucheran! I'm a 21-year-old web developer from Burnaby.
I worked over 700 hours running VoteMate for this election. I volunteer all that time and pay for the site's expenses out of my own pocket because I believe it can help people vote. That matters to me.
Did VoteMate help you? Perhaps you can help me!